Bollywood has recently dived to the depth of beauty and has brought pearls of heart touching songs. Special thanks to Urdu and Punjabi lyrics which has crept in and has brought a trend of reviving the old legacy, where meaning of lyrics was more emphasized. In spite of all this beautiful sufist aura, though we enjoy a song from depth of our heart there are some words  that most of us fail to understand. So here are some of those words along with their meaning.
Channa mereya.
Channa mereya is a punjabi term which means my moon and is used to address beloved (chaand mera in hindi). This song of Ae Dil Hai Mushkil, written by Amitabh bhattacharya and sung by Arijit Singh became a sensation. Moreover on screen when the song gets a face like that of Ranbir Kapoor it just evokes your dormant emotions.
2. Bulleya
'Bulle Shah' was a Punjabi Philosopher and poet. His poetry and verses have been adapted in many Bollywood songs by well known musician like 'Nusrat Fateh Ali Khan'. Rabbi Shergill's song 'Bulla ki Jana' was one of the most popular songs which used Bulle Shah's name. Since then Songs in movies 'Sultan' and 'Ae Dil Hai Mushkil' used Bulleya as a tribute to this great sufi poet. 'Bulleya' is nothing but a way of calling 'Bulle Shah'.
3. Aafreen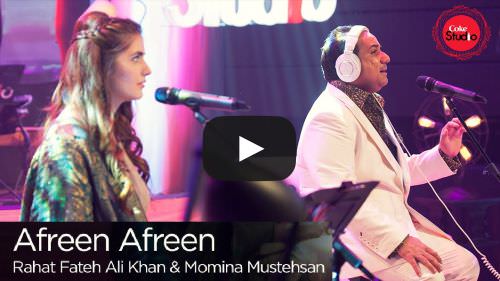 The word 'Afreen' is a sufist word which means beautiful. The duo of 'Rahat Fateh Ali Khan' and 'Momina Mustehsan' in Coke studio presented this soulful song where this word Afreen is stretched and repeated a lot. It intends to praise the glorious beauty of life (husn-e-jana in the song means body and life)
4. Khair Mangda
'Khair mangda' is a Punjabi term which means asking for well being. 'Khair mangda mai teri' sung by 'Atif Aslam' is a beautiful song starred in movie 'A Flying Jatt'. Duo of 'Jaqueline' and 'Tiger Shroff' performing on this song leave your eyes wide open.
5. Jazeera
Jazeera is an arabic word which means Island. The word comes in the line '…Sukoon ka Jazeera mil na paaye…' in the Song 'Bulleya' of 'Ae Dil Hai Mushkil'. The line intends to express the inability to find an island of satisfaction (Sukoon) amidst the sea of existence and deception.
6. Tajdaar-e-Haram
'Tajdar e Haram' performed by 'Atif Aslam' in 'Coke Studio season 8' is a sufist song full of difficult Urdu and Arabic vocab. In spite of being difficult to decipher, the song holds a charm worthy enough to catch your mind and listening sense. The title line of the song means 'Oh King of the holy sanctuary bless us with your merciful gaze'.(Tajdar e Haram hoo Nigah e karam). Find meaning of the whole song here.